ALBATROS
On 21. 6. 2021 a transparent account was opened with the Czech bank under Locomotif:
IBAN: CZ4903000000000299131880
BIC/SWIFT: CEKOCZPP
Bank address: Československá obchodní banka, a. s.,
Radlická 333/150, 150 57 Praha 5, Czech Republic
The collected funds will be used only for the restoration of the Albatros 498.112 locomotive and the money handover will be documented.
THANK YOU VERY MUCH!!
---
The steam locomotive 498.1, also known as the "Albatros", is rightfully considered a legend. The best engineering work from clever heads at Skoda machinery, where it was born as an improvement over 498.0, and also lifetime holder of local steam-powered speed record.
The magical and mysterious world of steam engines, which can be seen during nostalgic or historical events, is always dominated by the presence of legendary Albatros. In the old days, this was the top-notch modern steam locomotive, which achieved the speed of 162 kph during test runs, and faithfully served to heavy passenger express trains in Czechoslovakia. These days, it's hard to imagine the feeling people had when 114 tons of steel, smoke, and steam just passed by with 120 kph on the speedometer. It's still fascinating now, back then - it must have been completely astonishing.
Only three Albatros locomotives have survived until today. One of them is the 498.112, the subject of rescue efforts by the railway fellows and die-hard train fanatics from the Nostalgic railway group. The rusty torso was parked in bushes for over 40 years and many pieces are missing. Nevertheless, the guys are willing to invest the effort to bring back the machine into an exhibitable status. We all know, that the 112 will never run again - too many parts are missing and not enough financing is available - but if the group can restore its soul and glory, the mission would be accomplished.
We're happy to be partners in this emotional project. We're honored to watch the mighty machine raise from the ashes.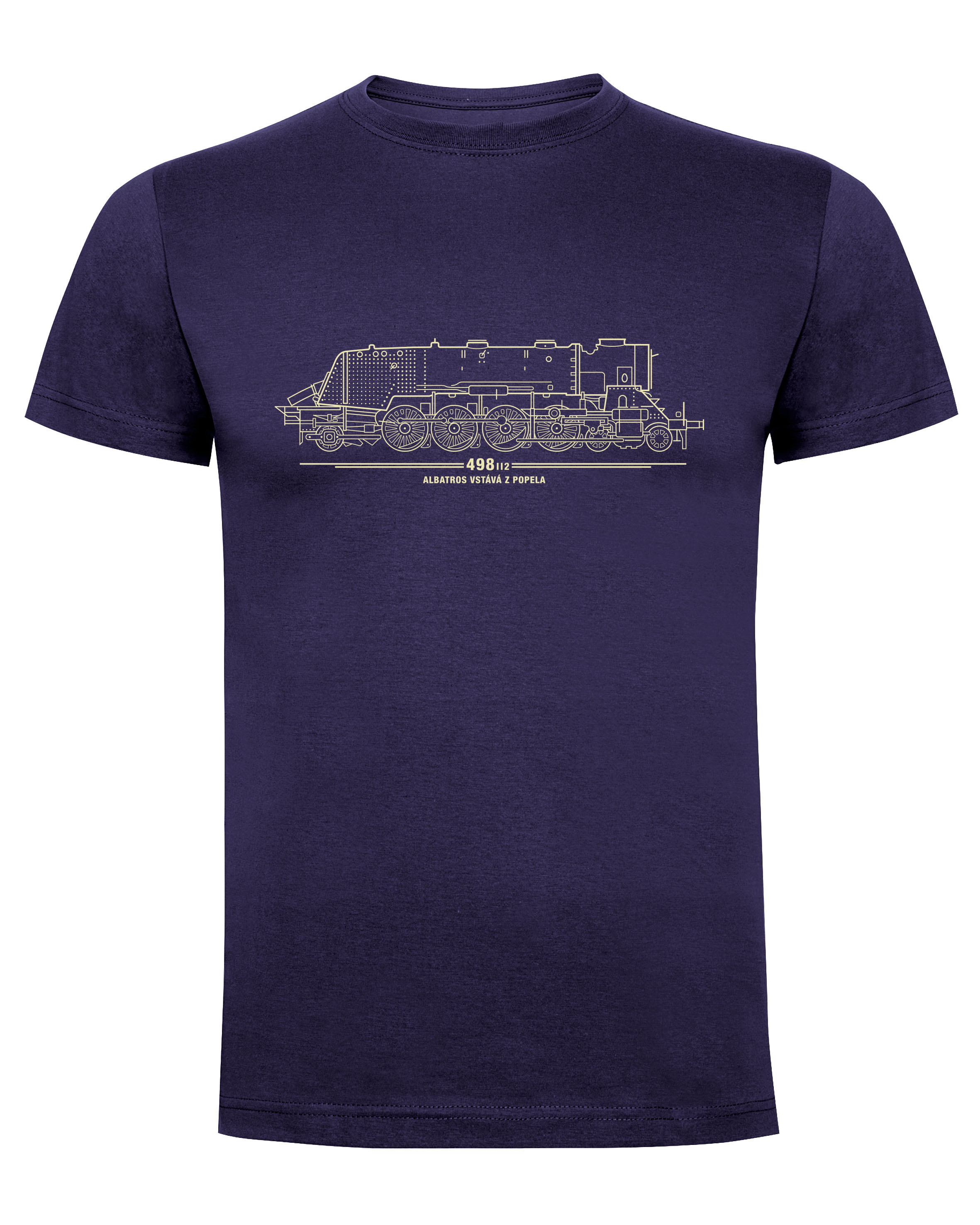 When purchasing a T-Shirt or a Hoodie from Locomotif, you contribute 50 CZK (circa 2€) to the project.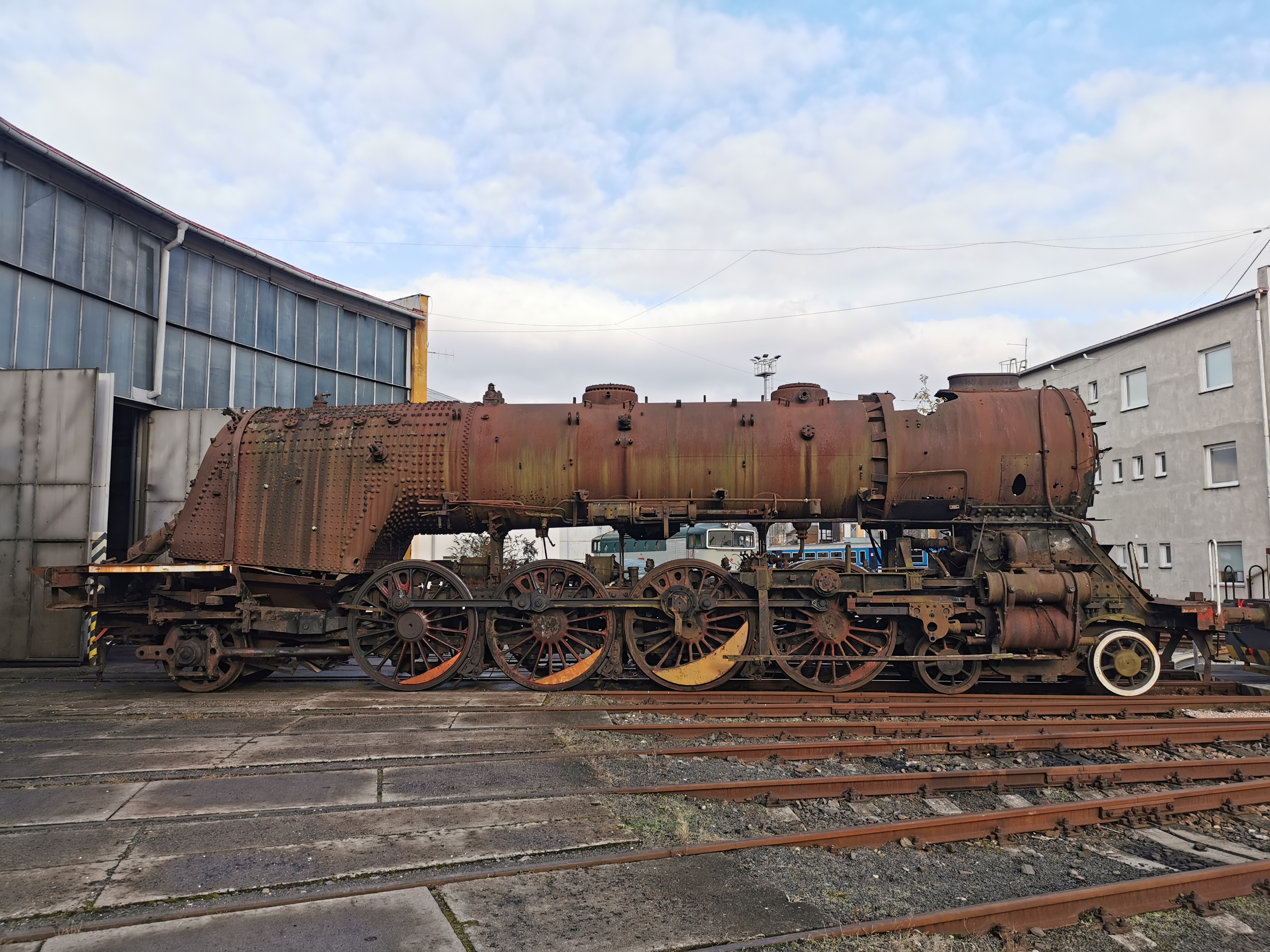 Albatros 498.112 in front of the locomotive shed in Česká Lípa, with engineers cabin removed.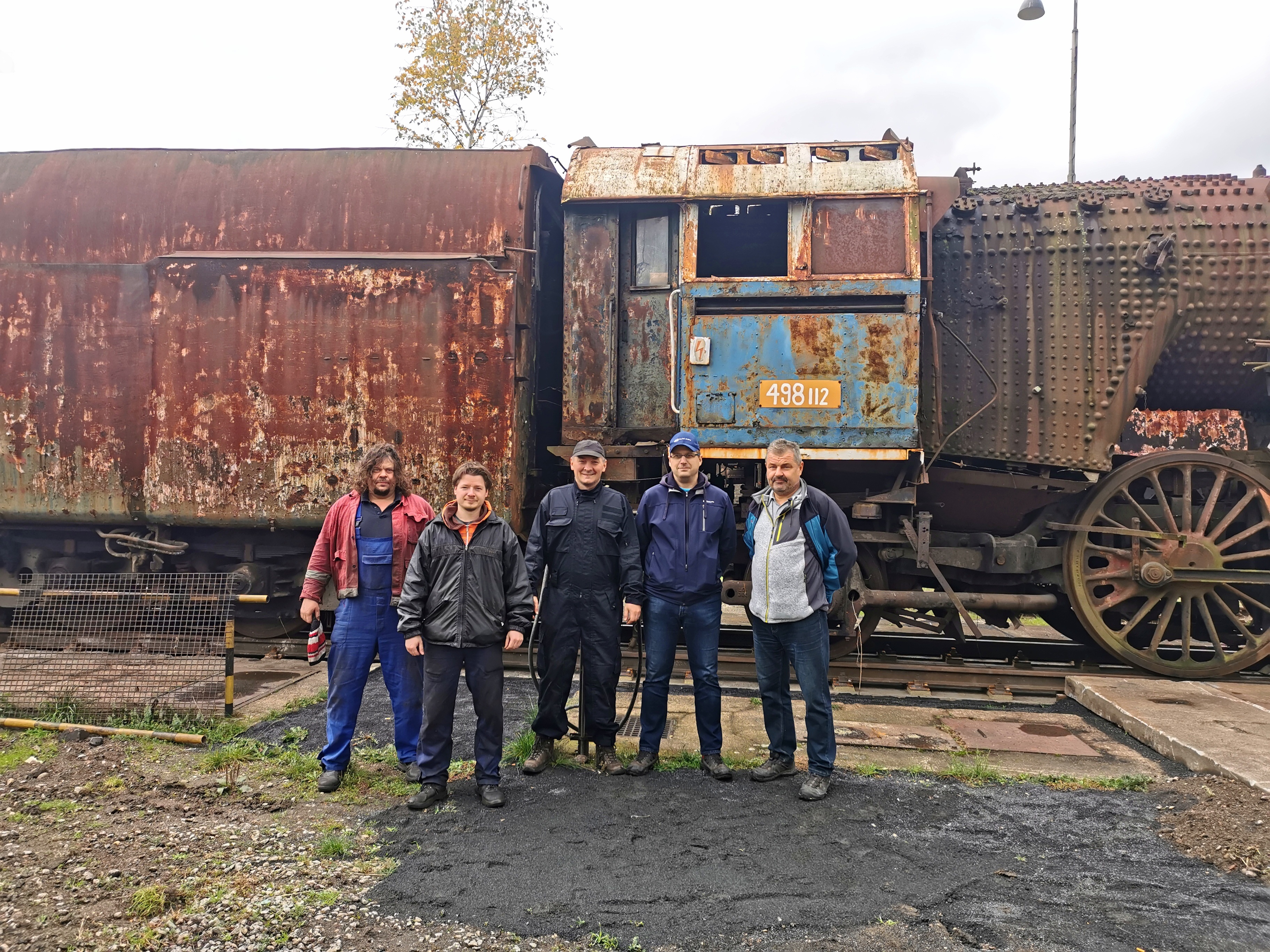 From left: Jiří Cikán, Ing. Jan Šimoník, David Morc, Ing. Marek Plochý, Ing. Tomáš Nachtman (Louny, 16.10.2020)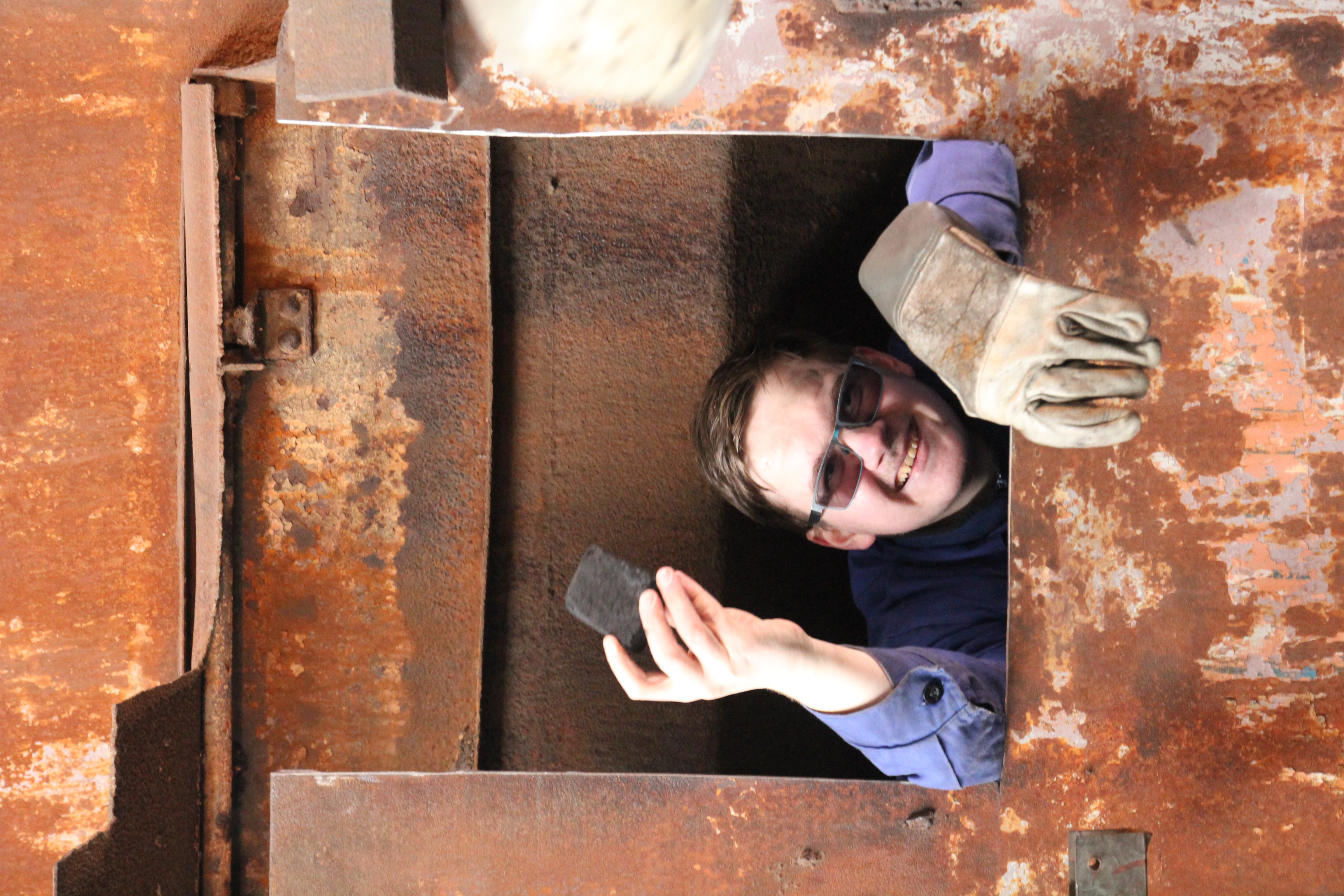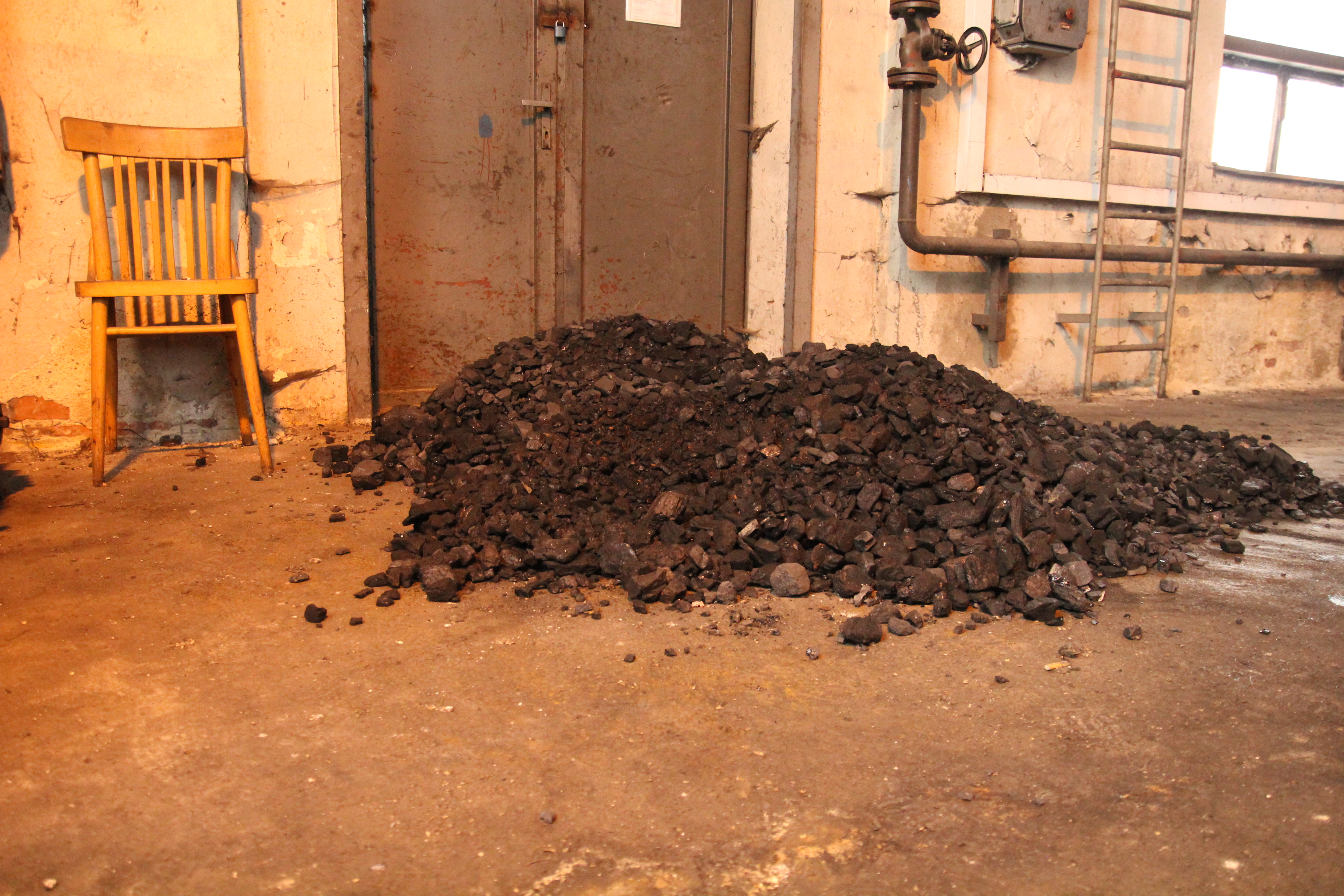 You will also get a piece of coal, which has been hidden in the locomotive tender for the last 30 years.
Don't forget to enable subtitles (CC) in the video.
Thank you very much!!