How it all began? And how is it all going to end?
I know the answer to the first question, but we will have to wait for the other.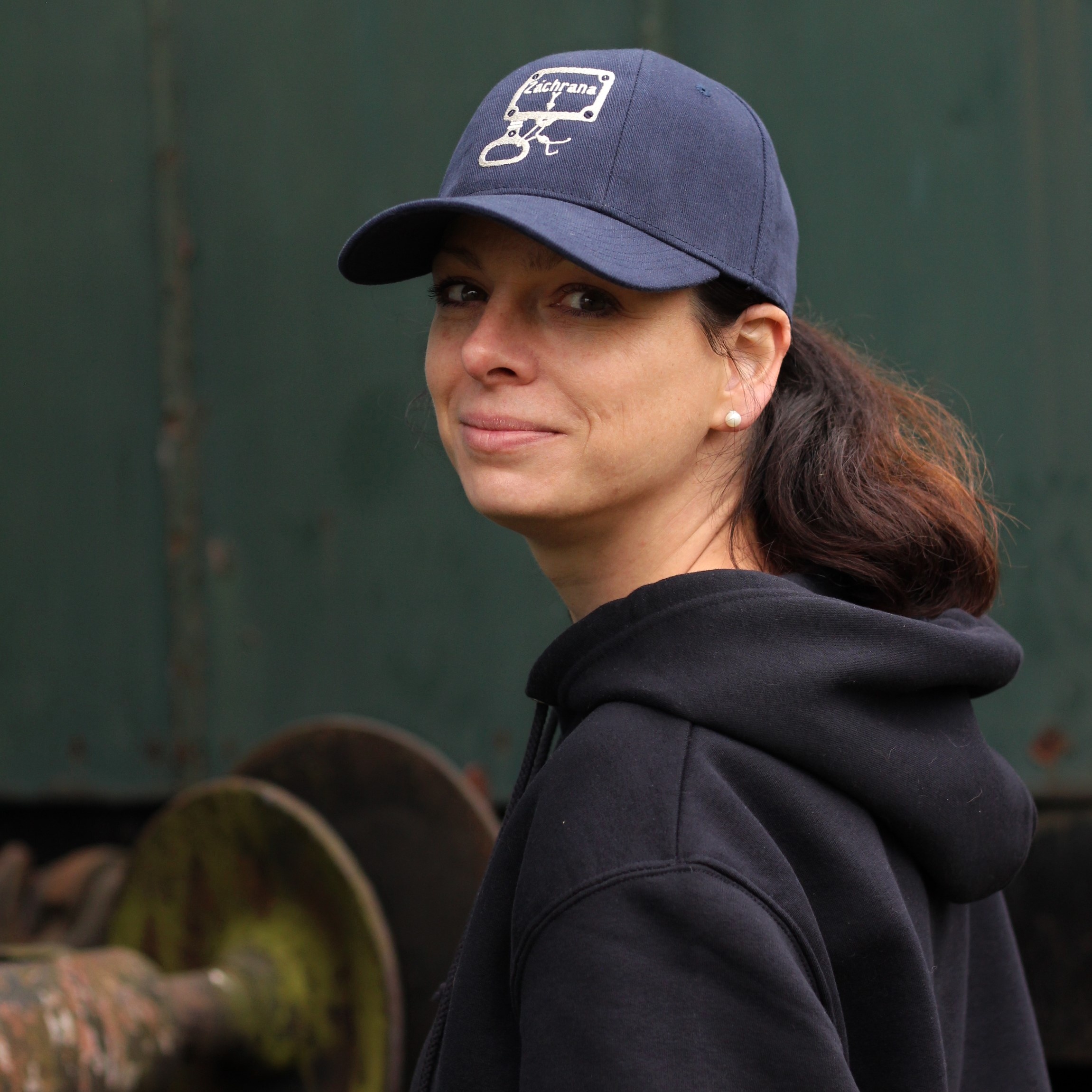 My name is Ivana and I'm an aunt.
In order to be a proper loving aunt, a nephew is also needed. Let's call him Milan, for example.
But we have to go back a few years. To a time when little Milan is three years old and I am twenty. We are climbing onto a bank in a forest on the main line between Prague and Kolín and looking out for trains. Day after day, month after month. The best attraction in the area outside the mushroom season at the end of summer.
Then nothing happened for a long time. He kept liking trains and I went abroad. I spent more time on planes or at airports than on the railway. I was never into trains. In high school, I commuted to school every day by Žabotlam and never saw anything special in it. Then I started travelling, toured the world. I travelled through Japan by the Shinkansen twice and always slept throughout the entire ride. When I set out to discover the Alps aboard the Glacier Express in Switzerland, I was probably more interested in what meal I was going to be served than what I was sitting in.
Time went on and we both got older. To this day, he has trains displayed on his walls, he is in high school and has a weekend job in a signal box. And I? I'm back in my home town and walk to the same bank in the forest with my three-year-old daughter.
When my nephew celebrated his eighteenth birthday, I wanted to give him something train-related. Anything related to train stations. But no matter where I looked, I didn't find anything that I imagined.
And so I started searching, reading, watching, prying, investigating – I got hooked by it.
If I admire anything today, it is the old nostalgic railway stations, groups of people that manage to meet on the weekends and lay new rails to restore a long-defunct track. Various small clubs that can deal with bureaucracy and breathe a new life into old machines. Skilled craftsmen that mastered their craft and pass it on to others. I can spend ages looking at old black and white pictures, when time stopped at the era of steam. Even now, when I get off a train, I lift my head and look discreetly take a look at who drove me all the way. I would never have thought of it before. After all, the train arrived and departed on its own.
So I thought I'd give it a try...
But I can't draw and I'm artistically challenged. I started looking a second time.
I had an idea of what I wanted and what it should look like. But I missed a person who simply doesn't have a car and travels by train. A person who spent his childhood on the main line between Prague and Ústí nad Labem and was able to and still can sleep hard in a house five metres away from the track. A person, who, after I described my intention to him, looked at me for a while and then uttered a memorable sentence: "I get it – it has to be dripping oil." Who else should interpret my ideas than a person who, while attending a university in Ústí nad Labem, walked across the square by a large construction site and could no longer look at it. So he sat down and designed the Ústí nad Labem metro. He then hung a perfect banner on the fence. "Watch the news tonight," he said. Ladies and gentlemen, it is he – Ondřej – the graphic father of the Locomotif brand. His work is serious even with humour, and comes from his workshop, Mount Graphic, with top quality.
And when the text and graphics aren't enough, I inconspicuously look at my childhood friend, who was walking down the street in a purple beret and was already impersonating Fellini. A person who helps me manage the pitfalls of all the social networks that are thrown my way. Sometimes he has a really difficult job – I'm a person who doesn't even have a television. I have a suspicion he loves trains too. All videos come from the workshop of Edvard Miškej.
And as time goes on, after exactly 120 days, I look around again and search for a friend from ancient times. Times of studying, sun, Australia and Melbourne. That's where I met Matěj. It was at a vegetable market. At a moment when a cucumber had just fallen out of his bag. Since then, our friendship has not changed. He takes me under his wings and under the protection of Propatent. If necessary, it will be he who goes to battle for us.
And then there's a person who raps us on the knuckles and slows us down when we are crossing the line and at the same time lifts us off the ground when we can't handle it any more. But more about that next time...