Men's T-shirt BREJLOVEC
"Brejlovec" (Goggles), "Brejlák" or for our Slovak-speaking neighbours "Okuliarnik". All these are nicknames for a diesel, box-type four-axle locomotive with electric power transfer. It earned these names for its distinctively protruding windshield resembling goggles.
Category

:

Men's T-Shirts
Gender / user

:

Men
Item type

:

T-Shirt
Machine type

:

Locomotive
Power

:

Diesel
And where can you see Brejlovec? Anywhere on the railway in the Czech Republic or in Slovakia.
We have chosen the No. 754020-6 unit as a keepsake of the locomotive that was damaged by fire in July 2014 and is now used as a source of spare parts for other machines, permanently parked in Pilsen. Let us honour its memory and its goggles...
NOT SURE WHAT SIZE TO CHOOSE? LET US HELP YOU.
Find a meter. Take your favourite T-shirt out of the closet and compare it with our size chart.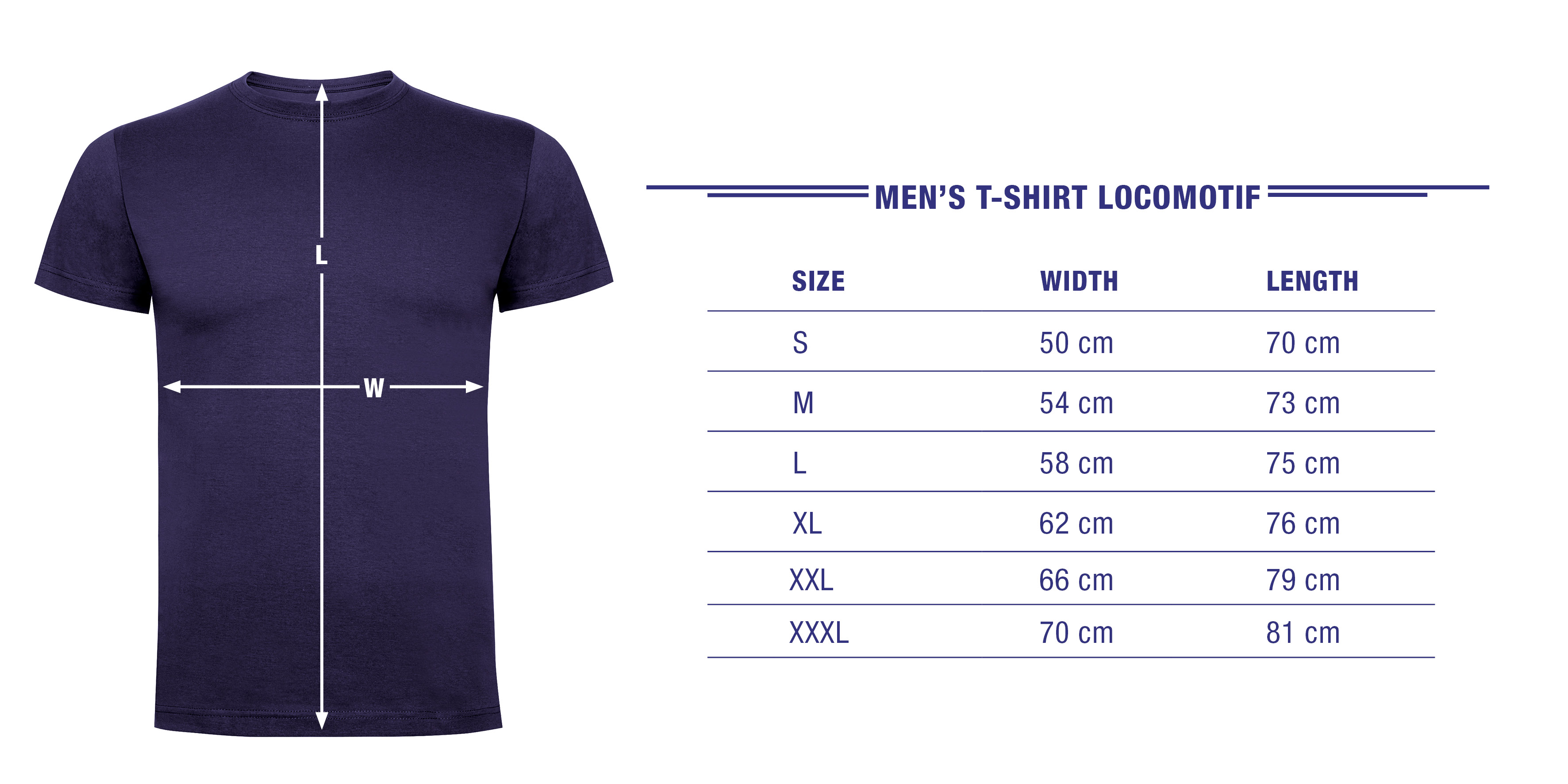 T-SHIRT DESCRIPTION:
T-shirt pleasant to the touch, in which you will feel comfortable thanks to its composition and smooth knit, whether in summer or winter. The T-shirt has a reinforced four-layer neckline and reinforced seams on the shoulders, which ensure that the T-shirt keeps its shape even after multiple washes. T-shirt that must not be missing in any closet of a train enthusiast.
Material: 100% cotton
Weight: 165 g/m2
Colour: dark blue, dark red, black, grey, white, anthracite
Front side: Locomotive print
Back side: Small Locomotif logo print
AM
Andrew charles mcphillips
Good quality T shirt. I bought it for myself but my wife liked it so much that I had to order one for her too and she´s definitely not into trains....
Locomotif is our own brand we use for all items in this e-store.
We are focused on high-quality materials, original graphic design and durable printing techniques.
Apparel fabric standards: OEKO-TEX STANDARD 100, OSC 100, ILO and other