Children's T-shirt ALBATROS
The steam locomotive 498.1, also known as the "Albatros", is rightfully considered a legend. The best engineering work from clever heads at Skoda machinery, where it was born as an improvement over 498.0, and also lifetime holder of local steam-powered speed record.
Category

:

Kids T-Shirts
Gender / user

:

Children
Item type

:

T-Shirt
Machine type

:

Locomotive
Power

:

Steam
Color: Dark Blue, Size: XS 3-4 yrs
IN STOCK
| 740/XS
Color: Dark Blue, Size: S 5-6 yrs
IN STOCK
| 740/S
Color: Dark Blue, Size: M 7-8 yrs
IN STOCK
| 740/M
Color: Dark Blue, Size: L 9-10 yrs
IN STOCK
| 740/L
Color: Dark Blue, Size: XL 11-12 yrs
IN STOCK
| 740/XL
The magical and mysterious world of steam engines, which can be seen during nostalgic or historical events, is always dominated by the presence of legendary Albatros. In the old days, this was the top-notch modern steam locomotive, which achieved the speed of 162 kph during test runs, and faithfully served to heavy passenger express trains in Czechoslovakia. These days, it's hard to imagine the feeling people had when 114 tons of steel, smoke, and steam just passed by with 120 kph on the speedometer. It's still fascinating now, back then - it must have been completely astonishing.
Only three Albatros locomotives have survived until today. One of them is the 498.112, the subject of rescue efforts by the railway fellows and die-hard train fanatics from the Nostalgic railway group. The rusty torso was parked in bushes for over 40 years and many pieces are missing. Nevertheless, the guys are willing to invest the effort to bring back the machine into an exhibitable status. We all know, that the 112 will never run again - too many parts are missing and not enough financing is available - but if the group can restore its soul and glory, the mission would be accomplished.
We're happy to be partners in this emotional project. We're honored to watch the mighty machine raise from the ashes.
NOT SURE WHAT SIZE TO CHOOSE? LET US HELP YOU.
Find a meter. Take your favourite T-shirt out of the closet and compare it with our size chart.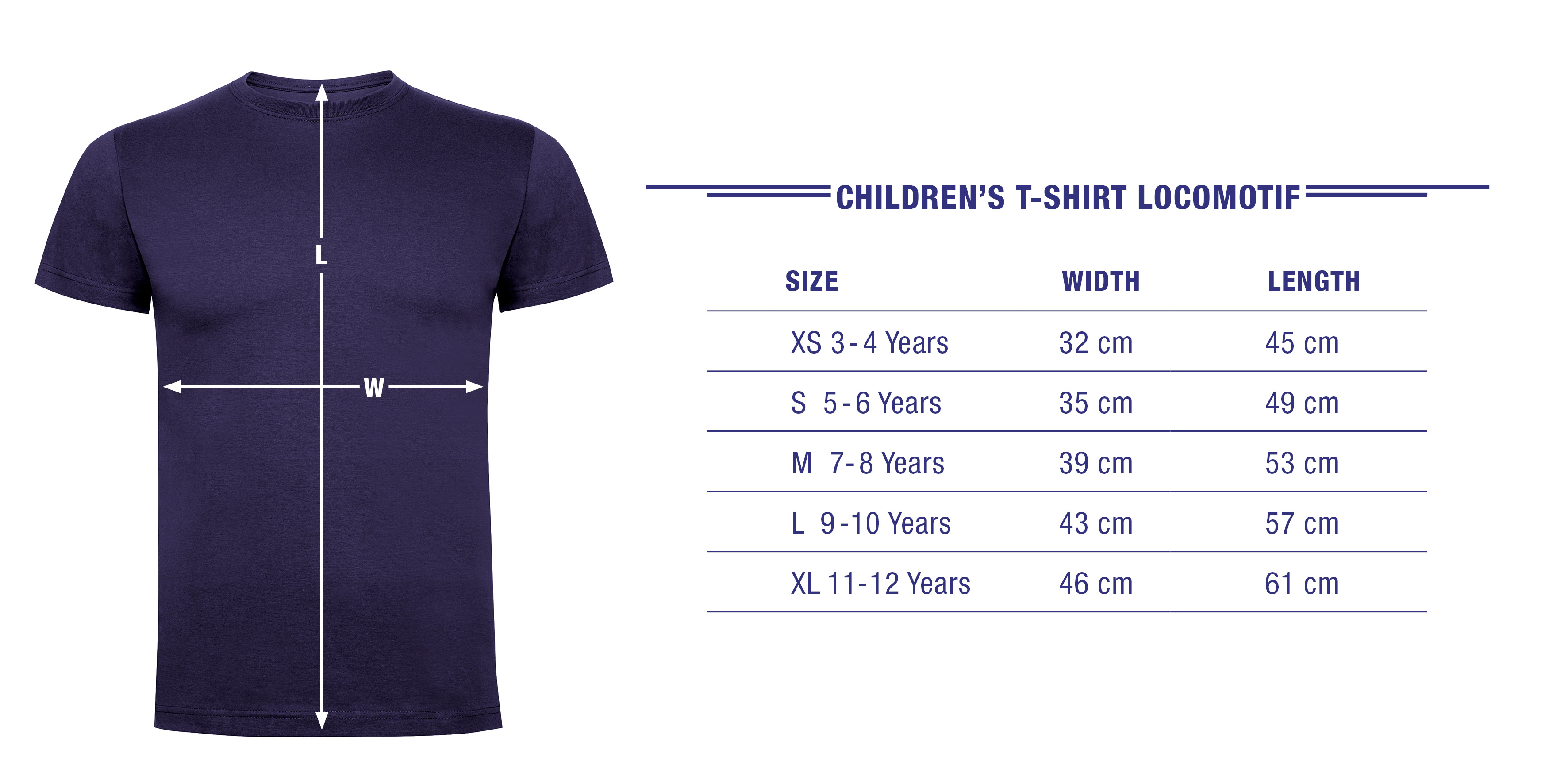 T-SHIRT DESCRIPTION:
T-shirt pleasant to the touch, in which you will feel comfortable thanks to its composition and smooth knit, whether in summer or winter. The T-shirt has a reinforced four-layer neckline and reinforced seams on the shoulders, which ensure that the T-shirt keeps its shape even after multiple washes. T-shirt that must not be missing in any closet of a train enthusiast.
Material: 100% cotton
Weight: 165 g/m2
Colour: dark blue
Front side: Locomotive print
Back side: Small Locomotif logo print
Be the first who will post an article to this item!
Locomotif is our own brand we use for all items in this e-store.
We are focused on high-quality materials, original graphic design and durable printing techniques.
Apparel fabric standards: OEKO-TEX STANDARD 100, OSC 100, ILO and other