Color: Beige, Size: S
IN STOCK
| 1388/BEI/S
Color: Beige, Size: M
TO ORDER: 4 weeks
| 1388/BEI/M
Color: Beige, Size: L
IN STOCK
| 1388/BEI/L
Color: Beige, Size: XL
IN STOCK
| 1388/BEI/XL
The Tatra T1 is the oldest Czechoslovak tram of the American PCC (Presidents' Conference Committee Car) concept, the older sister of the T2 and T3 trams, and the first post-war type of tram produced in the nationalised Ringhoffer carriage factory in Prague's Smíchov.
Prototypes hit the streets of Prague in 1951 and by 1958 a total of 287 trams had been produced. And not only for Czechoslovak transport companies, but also for Warsaw and Rostov-on-Don.
The "irons", as they are called, can also be seen today during historic rides in Prague, Pilsen, Ostrava and Košice.
NOT SURE WHAT SIZE TO CHOOSE? LET US HELP YOU.
Find a meter. Take your favourite T-shirt out of the closet and compare it with our size chart.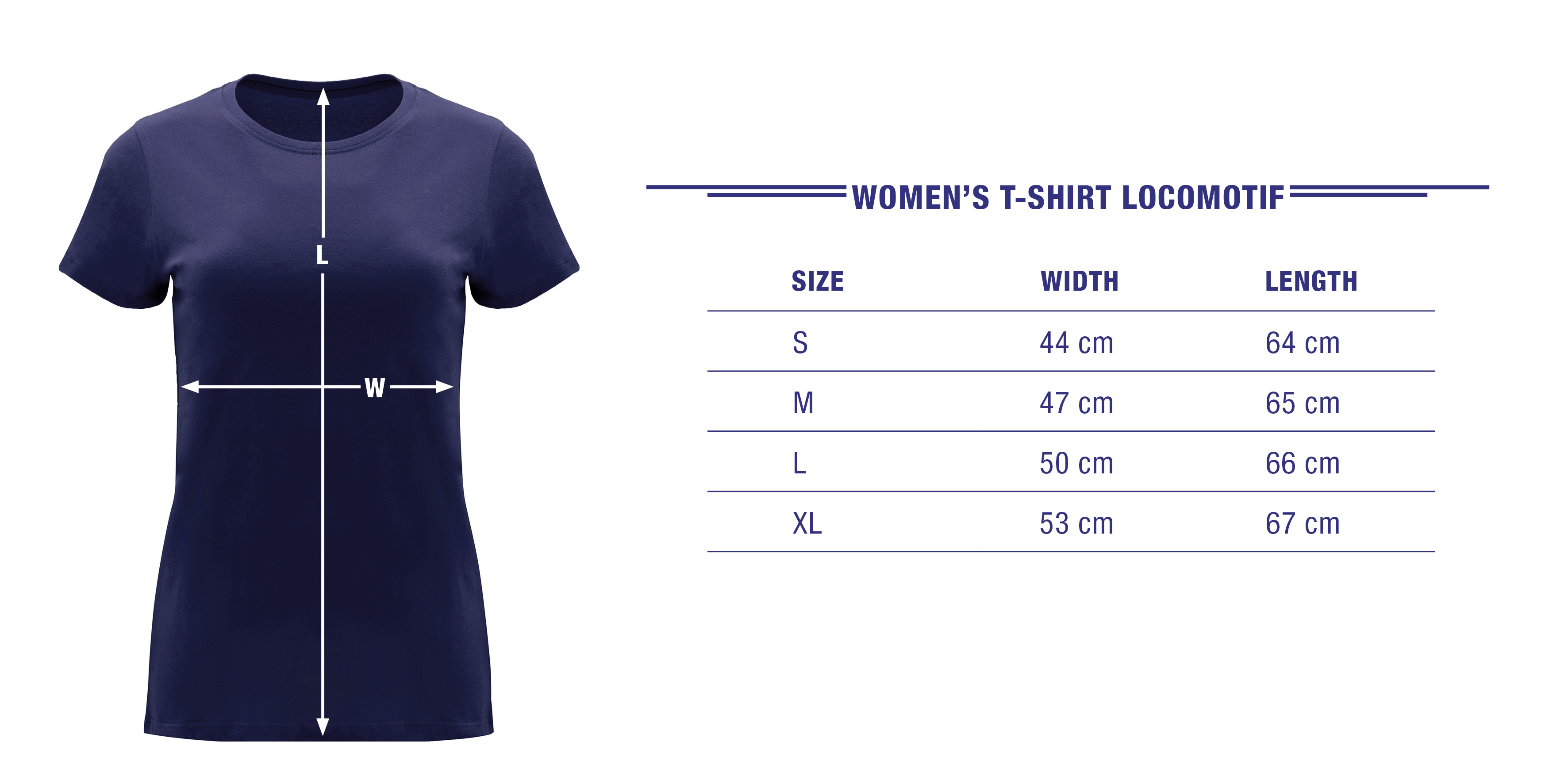 The standard and most common track gauge are 1435 mm wide. It was established in the 1840s by Gauge Act in the United Kingdom. Because this gauge was originally used by George Stephenson and then widely adopted, you can also see the term "Stephenson's gauge" very often.

The track gauge is used in most of Europe, North America, China and other regions. Still, if you were about to travel from Russia to Spain, you would have to change the trains or suspensions twice. It is also worth mentioning, the different gauges were often used on purpose - strategically.

Come on, let's go! We don't want to be pushed to a different railway track, right?
T-SHIRT DESCRIPTION:
T-shirt pleasant to the touch, in which you will feel comfortable thanks to its composition and smooth knit, whether in summer or winter. The T-shirt has a reinforced four-layer neckline and reinforced seams on the shoulders, which ensure that the T-shirt keeps its shape even after multiple washes. T-shirt that must not be missing in any closet of a train enthusiast.
Material: 100% cotton
Weight: 165 g/m2
Colour: Beige
Front side: Tram print
Back side: Small Locomotif logo print
Be the first who will post an article to this item!
Locomotif is our own brand we use for all items in this e-store.
We are focused on high-quality materials, original graphic design and durable printing techniques.
Apparel fabric standards: OEKO-TEX STANDARD 100, OSC 100, ILO and other