Baby / children's bodysuit SERGEJ
This locomotive, nicknamed Sergej in the Czech Republic, Taigatrommel in Germany and Gagarin in Poland, is powerful, loved, hated and damn noisy. A guide and reflection of our recent history.
Category

:

Babysuits
Gender / user

:

Children
Item type

:

Bodysuite
Machine type

:

Locomotive
Power

:

Diesel
Color: Black, Size: L - 12mo
IN STOCK
| 584/L
Color: Black, Size: XL - 18mo
TO ORDER: 4 weeks
| 584/XL
The Class 781 diesel locomotive with electric power transfer, which was designated at ČSD in 1966 as T679.1 or T679.5 for wide gauge. Powered by an internal combustion engine with twelve cylinders arranged in a "V" shape. Locomotive with a star, which traversed the tracks of the entire Eastern Bloc.
It comes from the former USSR, from today's Lugansk in Ukraine. But if it weren't for the Hungarians, we probably wouldn't have a chance to see and hear it. The demand for a mammoth that can haul a lot of coal came in 1964 from the Hungarian railway MAV, which at that time was suffering from a shortage of freight locomotives. The first locomotives arrived in what was then Czechoslovakia, at the depot in Zvolen, in March 1966. This coal hauler sent off Class 556.0 steam locomotives to retirement and dominated freight transport. For passenger transport, it had to be coupled with a heating car in the winter – it did not feature a heating system.
Its last trip took place on 30 November 2002 from Nové Sedlo, Czech Republic, to the German power plant Arberg, carrying once again its favourite cargo – coal.
Interestingly, between 1969 and 1970, it appeared in the timetable as the head of the Western Express, thus replacing the Class 498.1 steam locomotive.
What is certain is that it weighed 116 tonnes and the total number of these locomotives operated in the Czech Republic was 599. It was so noisy that it needed a silencer. It is said to have been heard kilometres away and caused many broken window panes. Rumour has it that its engine came from English submarines of the Royal Navy, but we will probably never know for sure. As a true legend, it deserves to be shrouded in a little railway mystery.
NOT SURE WHAT SIZE TO CHOOSE? LET US HELP YOU.
Find a meter. Take your favourite bodysuit out of the closet and compare it with our size chart.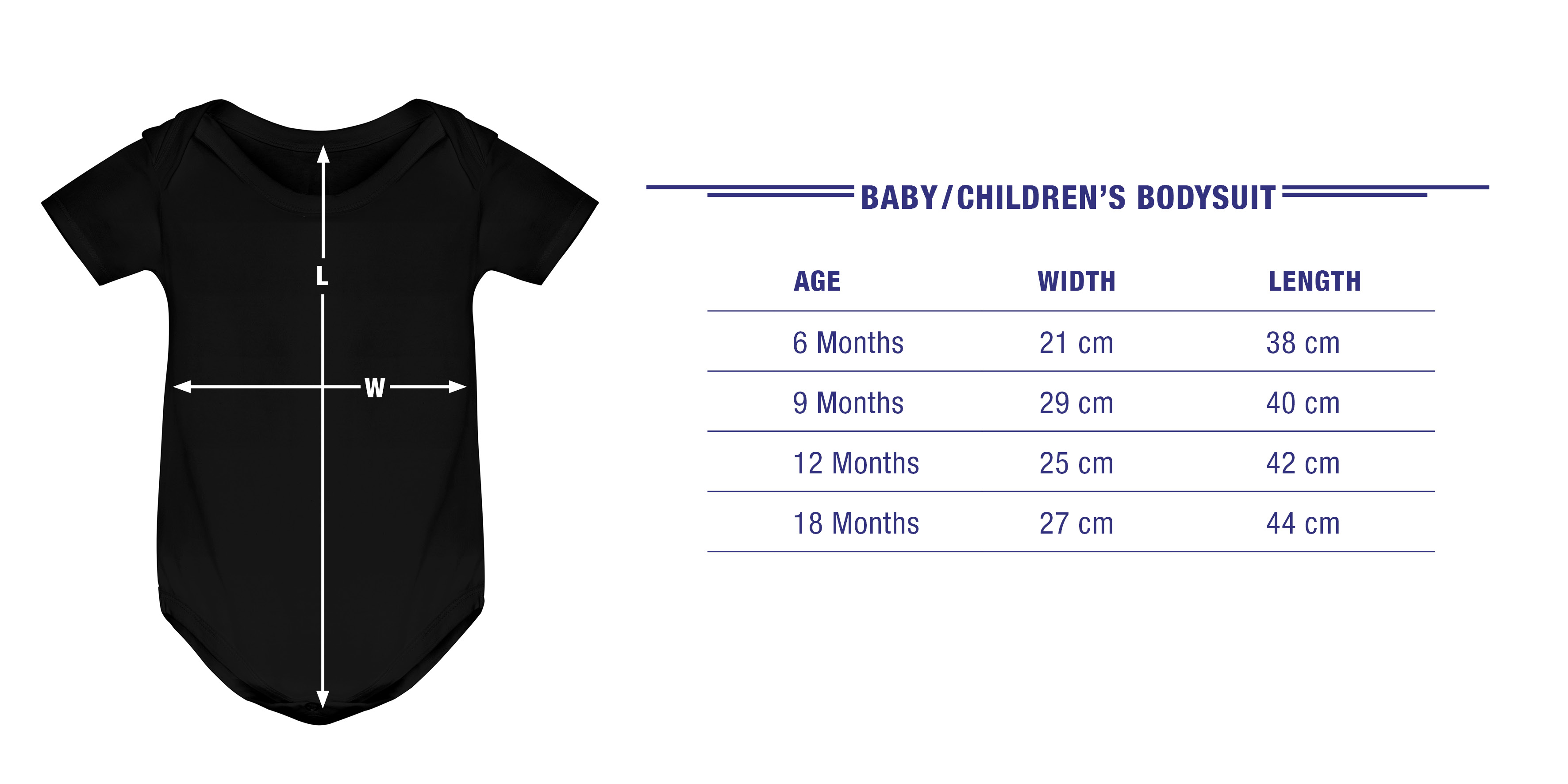 DESCRIPTION:
Infant bodysuit with short sleeves and snap crotch fastening. The bodysuit has a practical crossing on the shoulders that makes dressing easier.
Material: 96% combed cotton, 4% elastane
Weight: 175 g/m2
Colour: black
Front side: Locomotive print
Back side: Small Locomotif logo print
Be the first who will post an article to this item!
Locomotif is our own brand we use for all items in this e-store.
We are focused on high-quality materials, original graphic design and durable printing techniques.
Apparel fabric standards: OEKO-TEX STANDARD 100, OSC 100, ILO and other