Men's T-shirt BARDOTKA
"Bardotka", "Berta" or "Zamračená" (Frowny) – it depends on your imagination, what comes to mind when looking at the face of this locomotive. It is one of the most popular locomotives among railway fans.
Category

:

Men's T-Shirts
Gender / user

:

Men
Item type

:

T-Shirt
Machine type

:

Locomotive
Power

:

Diesel
It is a box-type four-axle locomotive that can reach a speed of 100 km/h with an output of 1102 kW. The birth certificate of these locomotives states a date of birth between 1964 and 1971. Their home was ČKD and they were successful substitutes for steam locomotives. A total of 312 locomotives of this class were produced (230 with heating and 82 without). The Class 749 250 – 7 locomotive was manufactured in 1969 and it is the so-called "muzejní Berta" (Museum Berta).
NOT SURE WHAT SIZE TO CHOOSE? LET US HELP YOU.
Find a meter. Take your favourite T-shirt out of the closet and compare it with our size chart.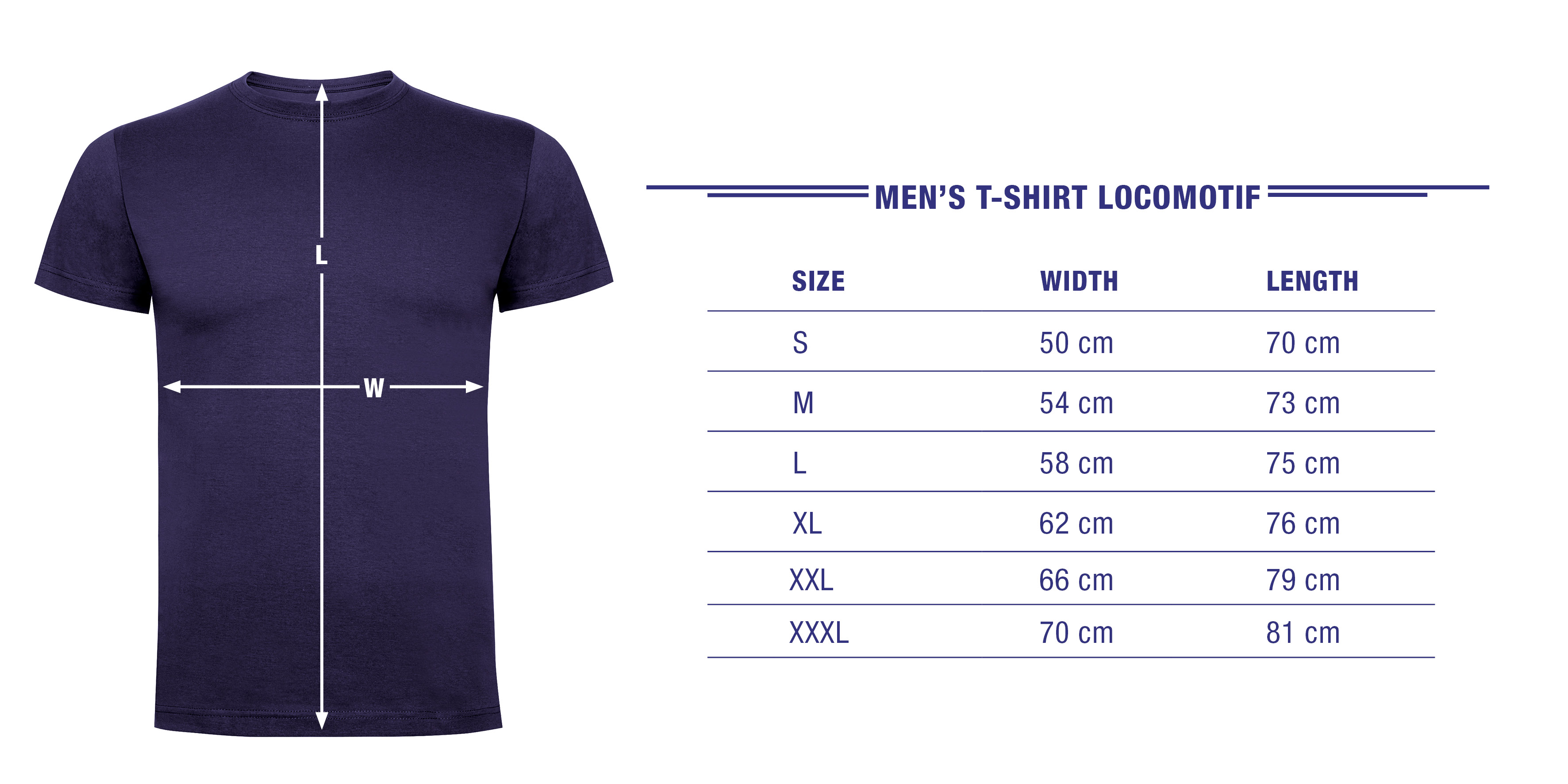 T-SHIRT DESCRIPTION:
T-shirt pleasant to the touch, in which you will feel comfortable thanks to its composition and smooth knit, whether in summer or winter. The T-shirt has a reinforced four-layer neckline and reinforced seams on the shoulders, which ensure that the T-shirt keeps its shape even after multiple washes. T-shirt that must not be missing in any closet of a train enthusiast. 
Material: 100% cotton
Weight: 165 g/m2
Colour: dark blue, dark red, black, white, grey, anthracite
Front side: Locomotive print
Back side: Small Locomotif logo print
TU
Tilo Uelze
I am very satisfied with the T-Shirt.
Locomotif is our own brand we use for all items in this e-store.
We are focused on high-quality materials, original graphic design and durable printing techniques.
Apparel fabric standards: OEKO-TEX STANDARD 100, OSC 100, ILO and other